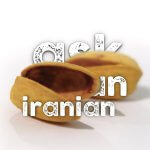 We're "glass-half-full" kinda people, which is why we never look at an empty pistachio shell with a frown. No, no! There are many applications for an empty pistachio shell, and we're sure that we'll find them soon. For those that aren't us though, the year 2020 was like finding that empty pista chio shell — an expected nutty experience. For this episode, we wanted to reflect on the year that has passed, by asking our previous guests, and our audience to reflect on what went right for them. We listen to their positive reflections while we ourselves reflect on what happened in Iran during 2020. So, wanna know what went right in 2020, for Iranians?
Questions that we also get answers to in this episode
What happened in Iran during 2020?
What possessed the Iranian President, Rouhani, to wear that mask?
Why have Iranians become resilient to hard times?
Where do I go to buy Ask An Iranian merchandise?
Will Majid Laboo Foroosh get out on bail?
Thanks to all the Ask An Iranian guests of 2020
We'd like to thank all of the guests that joined us during 2020. We really appreciate them sharing their time, and expertise with us and our listeners. If you'd like to listen to their answers to "what went right in 2020?", check out this episode. While you're here, why not check out what they have to say on other episodes of ours, by following the links below.
---
Music credit: "Mahvash, Parivash", Jalal Hemmati
Image credit: Copyright 2020, Ask An Iranian — use this at your own risk (said in a stern voice)
Read more and find the links on ASKANIRANIAN.COM
Check the merchandise out on ASKANIRANIAN.COM/SHOP