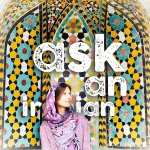 A question that has likely crossed your mind this week is, whether you should move to Iran or not. Well, you're not alone. To help those wrestling with this decision we brought in Katya, the woman behind 'Stranger In Tehran'. For ten years or so, this Russian-born lady has been using her platform to collect her experiences of Iran and to help others learn more about the place. For this episode David, our host, and Katya join forces to answer the question, how do I move to Iran?
Top 10 things to know before visiting or moving to Iran
If for whatever reason you're thinking of moving to Iran, there are many things that you should consider. Firstly, consider checking through a great many other resources before you check our list below, such as this guide or the helpful website Living In Tehran. Aside from that, we've put a helpful list below, to help prepare you for a big move, or a short visit:
Iran is a predominantly Muslim nation and you must respect the related laws
You will need to follow dress-codes — differs for men and women
English is used in written form around Iran, such as signs and menus
You cannot use international credit cards in Iran, but can get a debit card
The weather in Iran can vary wildly in different places, e.g. it snows in Tehran
Dual nationality is not recognised for Iranians in Iran
Social protocol ("taarof") is complex, get familiar with it to save face
Iran's official currency is Rials, but Iranians say Tomans (1 Toman = 10 Rials)
Iran observes its own calendar — the weeks start Saturday and end Friday
Avoid physical interactions with the opposite gender
Where to find Katya?
https://www.instagram.com/stranger_in_tehran
---
Music credit: "Mahvash, Parivash", Jalal Hemmati
Picture credit: photography of Katya, by 'Stranger In Tehran'.
Read more and find the links on ASKANIRANIAN.COM
Check the merchandise out on ASKANIRANIAN.COM/SHOP