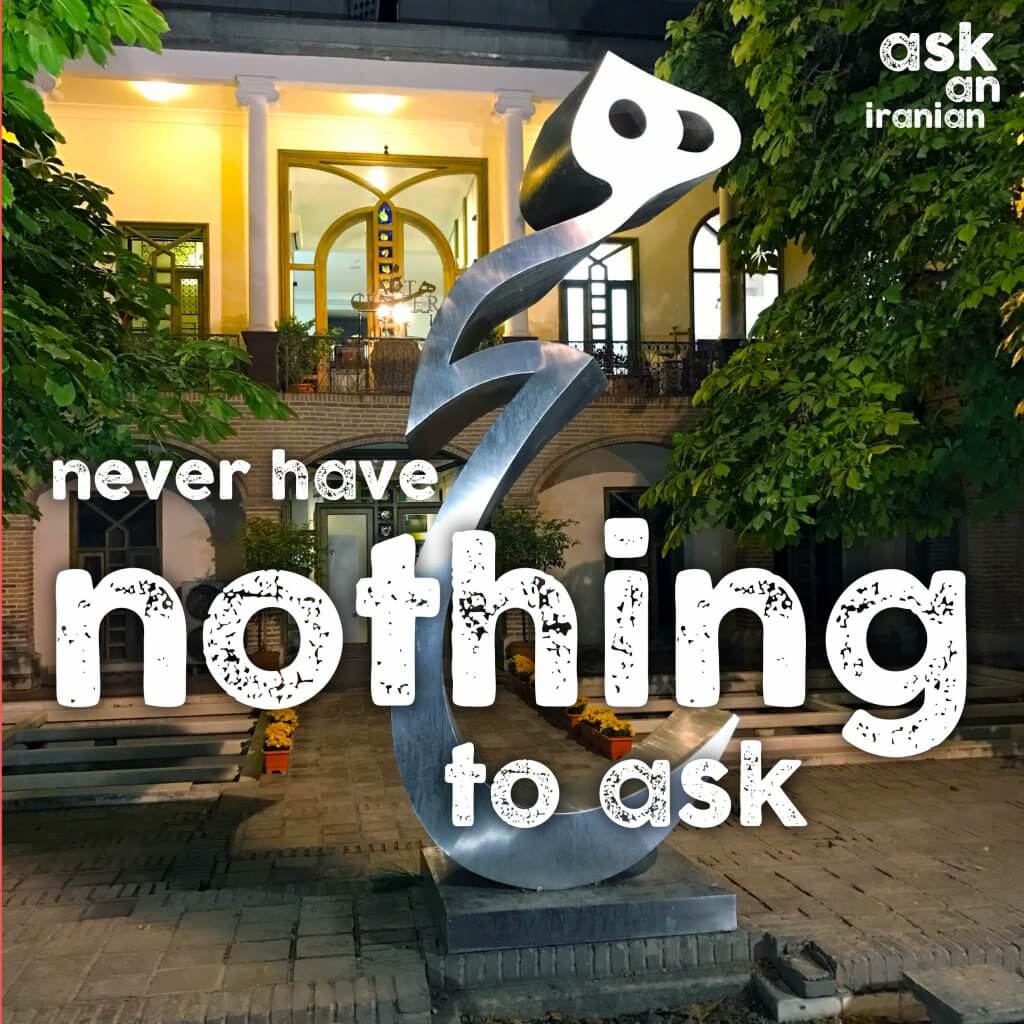 We want to know your questions for Iranians — so, don't be shy… leave a reply.
The picture above shows a sculpture entitled "Heech" ["nothing"]. This artwork is the creation of Parviz Tanavoli, an Iranian sculptor, painter, scholar and art collector. Since 1989 he has lived and worked both in Tehran and Vancouver, Canada. The sculpture can be found in The Persian Calligraphers' Society, Tehran.
Subscribe to our regular podcast via any of the major pod catchers.
#AskAnIranian #Iran #Iranians #Culture #Travel #Comedy #Podcast #PodcastRecommendations #ApplePodcast #GooglePodcasts #Spotify #iHeartRADIO #Stitcher #PodBean #CastBox #PocketCasts