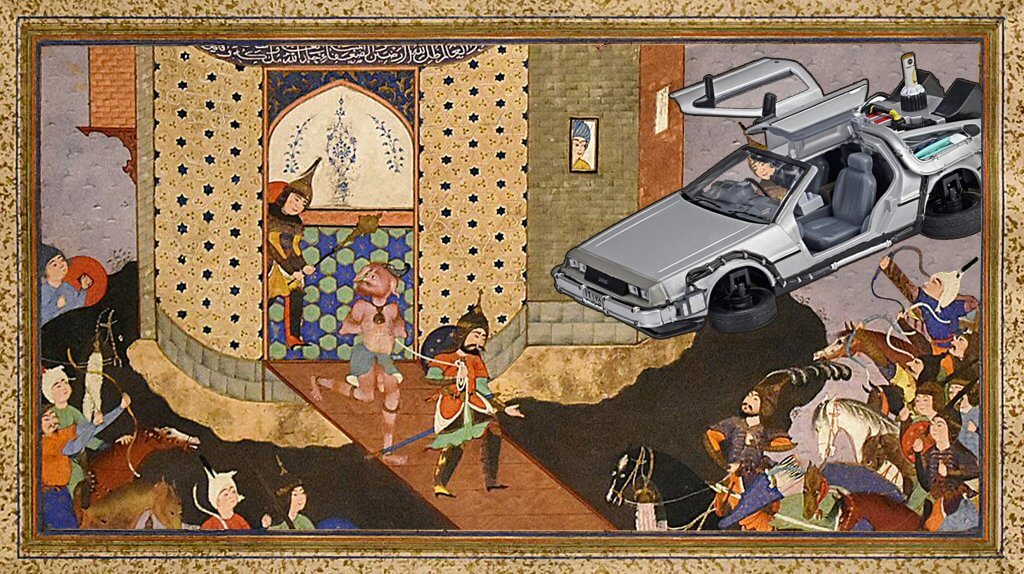 Nothing about how Iranians perceive time correlates with universally understood principles. Regardless of whether it's years, calendar events in the year, months, weeks, days, or even moments, Iranians will do time differently. So be warned, don't plan a meeting, don't arrange a surprise birthday party and don't arrange a date with an Iranian until you've heard what we have to say on the matter. Listen in to learn more about why Iranians seem to live in another time.
Questions we get answers to during this episode
Why are the days for the weekend different in Iran and what are they?
How many days are there in the working week in Iran?
What year is it in the Iranian calendar and why is it different?
How many different calendars do Iranians observe?
When is the Iranian New year, or Norouz?
What is the Yalda celebration in Iran and when does it happen?
When do Iranians prefer to celebrate their birthdays?
Why are so many Iranians seemingly born in September?
If I arrange a meeting with an Iranian, why should re-confirm it?
Translations of Persian (Farsi) words used during the episode
| Persian | English translations |
| --- | --- |
| Majles: | "A sitting" – the Iranian name for parliament |
| Hejrat: | The name for the prophet Mohammad's departure from Mecca |
| Ramadan: | The term for the holy month, whereby Muslim's fast for 30-days |
| Moharam: | The name for a month of mourning mostly for Shia muslims |
| Norouz: | The word for the Iranian new year, starting on the Spring Equinox |
| Yalda: | The name for the Iranian celebration on the Winter Equinox |
| Chahar-shanbeh Soori: | The name for the celebrations for the last Wednesday of the year — kinda meaning "Fireworks Wednesday" |
| Sobh: | "Morning" |
| Zohr: | "Afternoon" |
| Shab: | "Night" |
| Emrooz: | "Day" |
| Farda: | "Tomorrow" – or used as "the day-after" |
| Omadam: | "I've arrived" |
| Seraydar: | "Porter" |
---
Picture: miniature from a copy of Ferdowsi's Shahnameh, circa 1520-35, edited by Ask An Iranian.