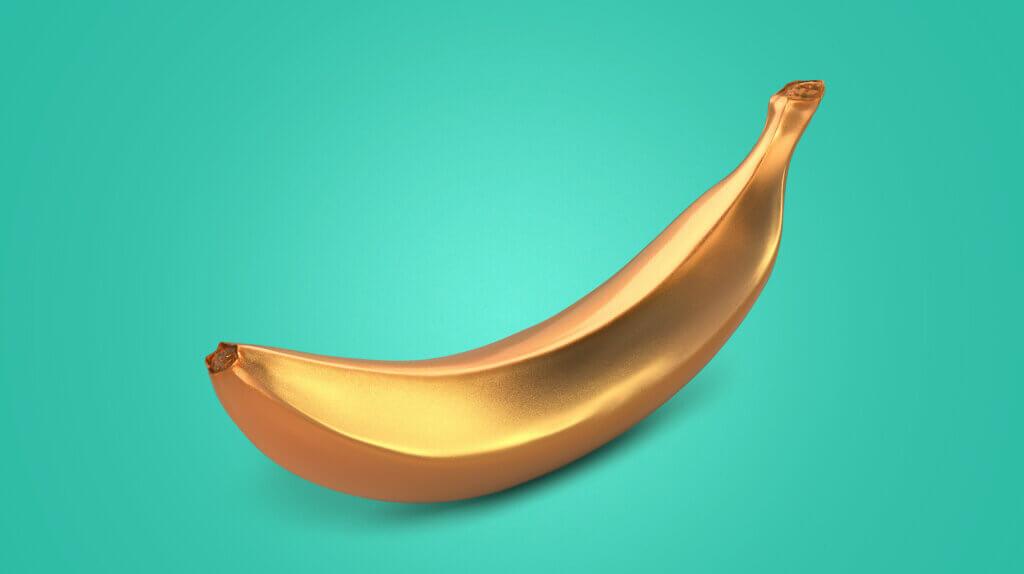 In Iran we don't refer to somebody as the special child of a family — we refer to them as the golden willy. And, we think that's cute, if not a little sexist. Fret not though dear sisters, because this is not considered a compliment. A golden willy, or"doodool talā" as we say in Persian, can also be described as a mummy's boy. For a gender-neutral term, we say "bache naneh" to imply that a person is spoilt. Now, are there multiple terms in Persian for this because Iranian men are mostly mummy's boys? Seemingly yes — but hear us out.
Once again—and by popular demand—we invited Shanay to join us and share her perspective. Yes, we couldn't go into a matter concerning Iranian men, without an Iranian women's perspective. We're not necessarily suggesting that Shanay knows more about golden willies than we do… but we kinda are.
Don't just listen to us though! No, no! Among other related questions, we put it out to our Iranian audience and asked them whether Iranian men are mommy's boys. The results were more frightening than we expected — yes, you were warned. So, wanna know if, how and why Iranian men have a complex relationship with their mothers, listen here.
Questions we also get answers to in this episode
Why are Iranian men mummy's boys?
What is the Persian (or Farsi) for mummy's boy?
Do Persian women (Iranian women!) like mummy's boys?
Why do Iranian mothers make "mama's boy"?
Is it the fault of Iranian mothers that Iranian men are spoilt?
What does Maz Jobrani have to say about "mommy's boys"?
Do Persian girls get put off by dating mummy's boys?
What does doodool tala mean?
Where can I buy a doodool tala T-shirt?
---
5 weird reasons why Iranian men might be mummy's boys?
We have theories about why Iranian men might be "mommy's boys", and our audience does too. To help you get a rough grasp of how this situation might come about, we've combined our theories together and put them in a list below:
The patriarchy-problem theory
It was suggested by some of our audience that some Iranian women consciously or unconsciously aim to specifically mould their male children. The way we understood this is that a mother will overly-involve herself in his upbringing. This is done with the aim of having her son avoid participating in a perceived future patriarchy — one that she is dissatisfied with.

The Matriarchy-Engagement Theory
Shanay, our guest speaker, suggested that boys will participate in many of the activities of women, while growing up. Many of these activities will also exclusively only involve women, such as going to beauty salons and women-only gyms. Although Shanay didn't qualify exactly how this results in mummy's boys, we guess that it's some kind of Stockholm Syndrome scenario.

The Culture-of-Convenience Theory
Iranians in Iran will rarely live on their own. On the rare occasions that they do, both mothers and their children will continue the contact through certain conveniences. Newly weds may also have such a situation. This culture-of-convenience can be expressed by having food made and delivered by the mothers or clothes being washed and sent.

The Product-of-Traditional Theory
This theory is the same as theory number 1, above, but without underlying aim. To partly recap, Iran can be a very homo-social place. By this, we mean that the men prefer/must socialise only with men, and women only with women. Therefore, as Shanay suggested in the episode, Iranian men cannot cut the so called umbilical cord after all those years of being pampered.

The Golden-Penis Theory
We had quite a few responses from our audience that suggested that boys are favoured over girls in Iranian families. Essentially, the idea is that boys are pampered like a princes by their mothers. To hear this concept explained in a hilarious way, check out this comedy sketch "Doodle Tala" by the Iranian Comedian, Max Amini, below.
---
Where can I buy a doodool tala T-shirt?
---
---
Related content about Iranian family dynamic
For various complex reasons Iranian families can be bipolar with respect to their interrelations. Our theory can be summarised within one word: dependency. To hear what's behind our theory—within many words—check out some of these episodes below.
---
Translation of Persian (Farsi) used during this episode
| Persian | English translations |
| --- | --- |
| Bache naneh: | The term for a spoilt child or a child reliant on a mother |
| Kos kesh: | A highly insulting term suggesting that you're a pimp |
| Joon: | Normally meaning "life spirit", but we use it as "Oooo!" |
| Māmān: | "Mother" |
| Āreh: | "Yes" the informal version |
| Alhamdolellāh: | Kinda like, "Thank God" |
| Badbakht Shodeem: | Kinda like, "we're screwed" |
| Hamamoon: | "All of us" |
| Ajab: | A surprised exclamation, like "Oh! Interesting!" |
| Boro: | "Go" |
| Nanato Sedā Kon: | "Call your mother" |
| Ārāyeshgāh: | "beauty salon" |
| Dokhtar-bāzi: | Playing around with girls |
| Yā Khodā!: | "Oh God!" |
| Zahre mār: | "Snake poison" – an exclamation used to insult |
| Por-roo: | "Cheeky", or maybe "rude" |
"ā" appearing like this, is pronounced as a long-a, as used in the word "water"
---
Image credit: 3D golden banana on a turquoise background, created by Ask An Iranian. All of the Ask An Iranian podcast covers are available as NFTs here.