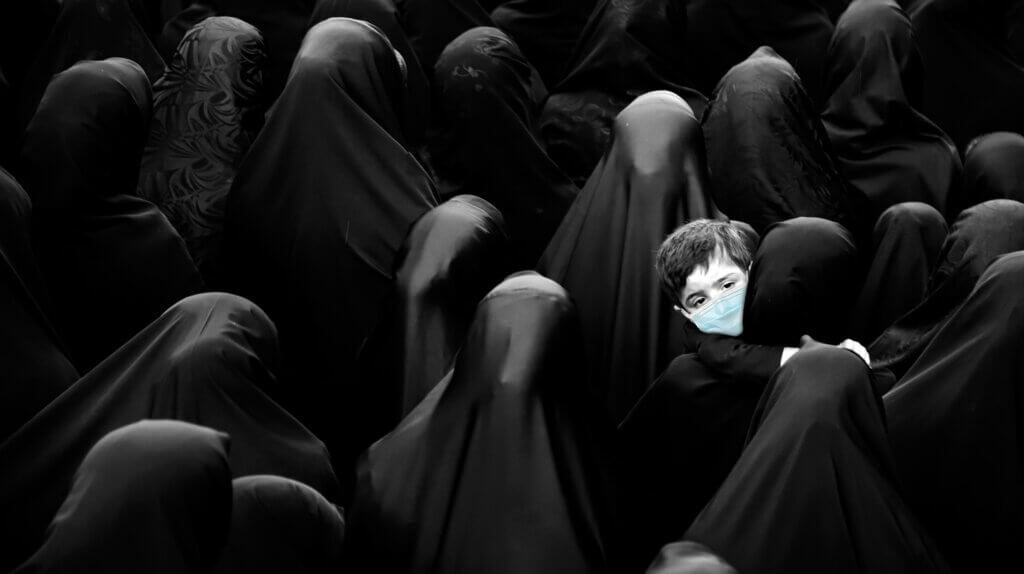 No, this isn't about tourist stuff — no, no, this one is about what you're kinda forced to do in Iran. And yes, you'd be forgiven for thinking that a list of what you must do in Iran would be longer than other nations — but is that strictly true? Well, probably yes. How much more, is something we go deep into, with this episode.
As you might expect, there are dress codes that you must respect in Iran (for both men and women), and there are several musts that you won't expect. For example, you must officially name your child a certain way. With the help of our Iranian audience, we get into this, and more — so be sure to listen here to learn more.
Questions we also get answers to in this episode
What tourist things must you do in Iran?
Are you likely to kill a 5th dimension version of yourself?
What must men and women wear in Iran?
Is there a dress code for men in Iran?
How much should women cover up in Iran?
Why do old Iranian houses have two knockers on the doors?
Are men and women allowed to share a taxi in Iran?
Can non-related men and women be together in public?
Are the people from Yazd conservative?
Does Iran have a conscription military service?
What happens if you leave the Islamic faith?
---
7 things you're forced to do in Iran
DRESS TO UN-IMPRESS
Islamic dress codes in Iran apply to both men and women. As a woman, for the most part, you will be expected to cover your hair and wear something to cover the natural shape of your body, as well as ankles, wrists and neck. As a man, you are expected to cover your legs. If you are visiting Iran, we recommend that you refer to official sources on how to best adhere to such expectations.

CARRY CERTAIN PAPERWORK
As a regular Iranian you're expected to carry an official ID with you in public — normally a national card, known as a Melli Card. Adult men are expected to carry evidence of their conscript military status. Wives and female minors need to have permission to travel from their husbands or fathers. As a visitor to Iran, you should travel on a valid visa and carry your passport with you or a copy of the picture page and the visa page, if you have one.

NAMING YOUR CHILD
Iranians in Iran must officially name their children in accordance with certain pre-determined criteria. For the most part, the chosen name must be historically or culturally Iranian, Arabic or Islamic. There are exceptions to this naming rule for certain ethnic groups such as Christians that live in Iran.

REMAIN A MUSLIM
Strictly speaking, abandoning Islam for another faith is considered apostasy. This is considered a crime as well as a sin — an act of treason and possibly punishable with the death penalty. According to Wikipedia: Though nothing in the legal code of the Islamic Republic of Iran mentions apostasy, and it is not "explicitly proscribed by the Iranian legal framework".

TAKE SHOES OFF
Although we would recommend that you take your shoes off when entering anyone's house, in Iran, this is definitely a must. You will likely do this on the outside of the house by leaving your shoes outside of the front door. Although there might be the odd occasion where you'll keep your shoes on, you'll never, REPEAT, NEVER, wear them in a mosque.

WEAR A MASK
During the global health-scare related to COVID-19, face masks have been made mandatory in government locations as well as banks. Various other places in Iran will expect you wear face masks, such as at airports, museums and galleries, or on public transport. This information was correct at the time of publishing (November 2021), but maybe have changed. Please check with official sources before visiting.

THINK BEFORE PHOTOGRAPHING
Photography and filming in or around government or military buildings is prohibited in Iran. You'll more than likely be confronted if you do this — so be warned. Always check for a "no photography" sign, even in tourist areas. Please also respect the Iranian public, who generally (in our experience) aren't keen on being in photos that don't involve birthday cakes or Iranian rice dishes.
---
Check out other Ask An Iranian podcast episodes to learn about what you must do in Iran
Listen to learn about how to get a taxi in Iran, then learn about how to get through the journey without upsetting anyone.
Should you tip in Iran? Listen to us discuss if you should, and if so, how much you should.
Listen to us introduce the all important Iranian social protocol known as taarof.
---
Translation of Persian (Farsi) used during this episode
| Persian | English translations |
| --- | --- |
| Moo e man injurieh: | "My hair is like this" |
| Gasht e Ershād: | The name for the moral guidance patrols |
| Shenāsnāmeh: | Birth Certificate |
| Esm-e Shenāsnāmeh: | Birth Certificate (official) Name |
| Yā Khodā!: | "Oh God!" |
| Seeqeh: | (Arabic) Sentence |
| Mot'ah: | (Arabic) Shia muslim tradition of temporary marriage |
| Fesgheli: | "Tiny" |
| Khormā: | "Date" (the edible version) |
| Bokhor dige: | "Eat it already!" |
| Zahre maar: | "Snakes poison" – an exclamation used to insult |
| Khaak to saret: | "Mud on your head" – an exclamation used to insult |
"ā" appearing like this, is pronounced as a long-a, as used in the word "water"
---
Image credit: Original photo of multiple Iranian women in black hejāb by Mehdi Sepehri on Unsplash, edited by adding a face mask to the child, by Ask an Iranian.