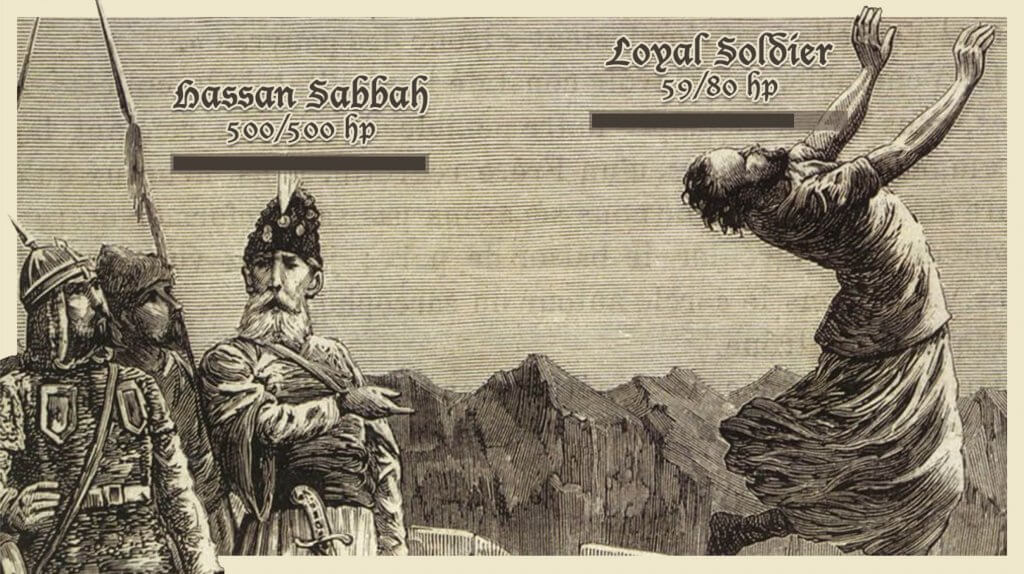 Those of you with Iranian friends might have had that moment. You know, the moment when your friend casually suggests that they'll sacrifice him or herself for you. It could have come in response to simply saying goodbye, or maybe after you offered to make them a cup of tea. Either way, this shocking declaration will have you concerned about your Iranian friend's mental wellbeing. No need to worry though, it's just that thing — you know, that thing Iranians do! Like that other thing, you know, how they'll try to show respect by saying that they're the tomato skin between your teeth. Yeah, that thing! Don't worry though, if you're thinking, "am I also expected to die for an Iranian?" — no, no, you aren't. So, in this episode, we discuss those Iranian things, and more, so listen here to learn more.
We also get answer to the following questions
Do Iranians really want to sacrifice themselves for others?
Who is Hassan Sabbah and what's the historical story set in Alamut Castle?
What do Iranians mean when they say "gorboonat"?
Why do Iranians self-deprecate, when they talk with one another?
Is there a Netflix Special about Assassins?
10 terms Iranians use to show respect
The phrases below are normally used to express gratitude in response to a kind gesture.
"Ghorboonet" or "Fadaat sham" = I'll sacrifice myself for you
"Elaahi gorboonet beram man" = Oh my god, I'll sacrifice myself for you
"Mokhles" = Sincerely yours
"Chaakerim" = I am your paid servant
"Nokaratam" = I'm your paid servant
"Chamanetim" = I'm the grass beneath your feet
"Taaj-e sari" = you're the crown on my
"Soltaani" = you're the Sultan
"Sootooni" = you're the pilar/column
"Arbaabi" = you're the master
6 phrases Iranians use to self-deprecate
The phrases below are normally used by close friends to show how much they respect you. These days, such phrases are used are mostly used tongue-in-cheek. Such phrases might be used after somebody pays a compliment, maybe as a fun form of acknowledgement.
"Dooret Begardam" = I'll circle around you
"Gel-e door-e lastiketim" = I'm the mud around your tyre
"Adaams-s zir-e paatim" = I'm the chewing gum beneath your feet
"Gojeh-ye vasat-e dandoonetim" = I'm the tomato skin between your teeth
"Magas-s ro … " = I'm the fly sitting on your poop
"Tof kon toosh shenaa konim" = spit and we'll swim in it
Special thanks to all those that helped with the show
We'd like to thank Barthélemy (France's OG), Ali (Karaj's OG), Houtan (Tehran's OG), Mehdi (Mashhad's OG), Darya (wannabe OG), Pegah (retired OG), Sooroosha (O to the G), Toktam (soon to be OG), Sara (hangs out with an OG), Rassa (more of an NG), Yeganeh (oh gee!) and Zigma8 Advertising Agency (The most O'est of Gs).
Translation of Persian (Farsi) used during this show
| Persian | English translation |
| --- | --- |
| Dadash: | "Brother" – a less formal way to say it |
| Ta'aroff: | A name given for Iranian social protocol |
…and you might wanna listen to Kamyar instead of our podcast:
---
Photo credit: via Wikipedia — engraving drawn by Pierre Méjanel and engraved by François Pannemaker – Léo Taxil, Les Mystères de la Franc-Maçonnerie, Paris, 1886. Edited by Ask An Iranian.