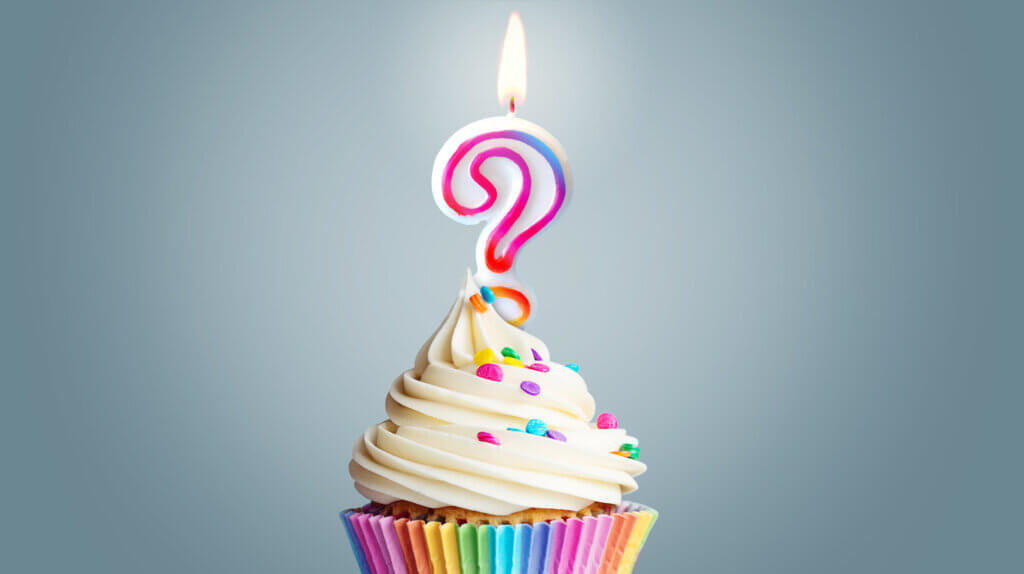 Birthdays happen to the best of us, and Iranians are no exception. To make things worse, these yearly occurrences won't just happen once a year — no, no! Think about it, there's your parents' birthdays, your aunts' and uncles' birthdays, your work chums' birthdays, and maybe even your pets' birthdays. In fact, chances are that you're planning for a birthday, or even an Iranian birthday, right now!
Celebrations for birthdays are somewhat similar around the world, in that we make a fuss for the ones we love. Yes, every culture makes its own fuss in its own way, so we thought that we'd make a fuss, about how Iranians make a fuss.
Listen to learn more about Iranian birthdays
If you're learning about Iranian culture, or happen to be surrounded by Iranians, then learning about Iranian birthdays is kinda important. Knowing how to say "happy birthday" in Persian (Farsi) and when to say it is a good start, but we recommend you learn a little more. Also during this episode, we teach you what gifts to get Iranians on their birthdays, and how they will be received during an Iranian birthday party.
For all the above, and more, be sure to check out this episode.
Questions we also get answers to in this episode
How do I say "happy birthday" in Persian (Farsi)?
What food is normally served at an Iranian birthday party?
Do Iranians throw surprise birthday parties?
Are alcoholic beverages served at Iranian parties?
Do Iranians have themed birthday parties?
Why do Iranians dance with a knife when a birthday cake is presented?
Do Iranians get gifts for colleagues?
Why do Iranians say their age in really weirds ways?
Who wrote the Iranian birthday song?
Why are so many Iranians born in September?
---
How to sing the Iranian happy birthday song in Persian (Farsi)
Weirdly enough the most used Iranian "Happy Birthday" song was made in 1968 by the order of the Paykan car manufacturers. The lyrics were written by Parviz Khatibi and Nozar Parang and the composition was made by Anoushirvan Rouhani. The Iranian happy birthday song was first performed in a ceremony at Azadi Stadium in Tehran three years after the launch of the Paykan production line in Iran.
Transliteration of the Iranian birthday song
Tavallod, Tavallod
Tavallodet mobārak
Mobārak mobārak
Tavallodet mobaarak
Labet shād o delet khosh, cho gol por khande bāshi
Biyā shamāro foot kon, ke sad sāl zende bāshi
Translation of the Iranian birthday song
Birthday, birthday
Happy birthday
Happy happy
Happy birthday
May your lips be happy and your heart joyful, and be always-laughing like a flower
Come on blow the candles, may you live to be 100 years
---
7 things you should know about Iranian birthdays
How to say "happy birthday" in Persian (Farsi)
You can say "tavalodetoon mobārak", which is a little formal, but will do the trick. To break it down, say "ta-va-lod-e-toon", which means "(your) birthday", and "mo-bā-rak", which means "congratulations".

What to expect at an Iranian birthday party
Various Iranians celebrate in various ways, so it's a little complicated. Generally, Iranians in Iran are Muslims, so socialising comes with limitations. For a little insight into how things go down, read the next section below.

What type of birthday gifts to get Iranians
Iranians will likely tell you not to get them a birthday gift, but they're just saying that. Gifts that friends and distant relatives give are often clothes, gadgets, books or home decor. FYI, chocolates and flowers won't cut it.

How Iranians celebrate birthdays at work
If an Iranian workplace celebrates a person's birthday, they'll likely gather to congratulate the person. Generally, there will be a cake with candles on top and tea will be served. Gifts are unlikely to be given, but there are no rules.

How Iranians calculate each other's ages
Iranians sometimes will ask when a person was born, as opposed to their age. They might also say that a person is going into the subsequent year of their life. So, if you're 30, they will say you're going into your 31st year.

How Iranians get superstitious about birth months
Iranians might apply birth-month traits to people, similar to how other cultures do with horoscopes or zodiacs. There seems to be no defined system to this, but nevertheless, don't be surprised if you're categorised.

What birthday songs Iranians use
More often than not, Iranian will sing the classic Iranian birthday song to one another. During the presenting of a birthday cake, Iranians may play a popular birthday song by an Iranian singer called Andy, as shown below.
---
6 things you should know before turning up at an Iranian birthday party in Iran
How do Iranians dress for parties?
Iranians are known for dressing up just to go to the supermarket, so imagine how they dress for parties. More often than not, Iranians will dress like they are going to a dinner dance. If you join them, dress smart-casual.

When Iranian parties start and end?
Iranians will say to arrive at 8 pm, but realistically, they will expect you to arrive after 9 pm. Most people will arrive around 9.30 pm, however. Parties will likely end just before midnight, or just after the birthday cake is served.

What food is served at Iranian parties?
Finger food or snacks will likely be available, so enjoy dipping chips in yogurt, between the Russian salad, pasta, or traditional Iranian side dishes. Don't fill up on these though because there might be dinner coming later.

What drinks are served at Iranian parties?
Iran is a predominantly Islamic nation and therefore alcohol is prohibited. So, expect to celebrate an Iranian birthday with soft drinks, doogh or even tea. Normally the party will end with tea being served with the birthday cake.

What gift should I get an Iranian for their birthday?
Do bring a birthday gift for an Iranian when they invite you to a party, even though they'll tell you not to. Clothing is always a good gift to bring. Alternatively, you can get small gadgets, books, or decor for their home.

What music is played at Iranian birthday parties?
Generally, Iranians will play Iranian music at parties. This can be from old pop classics to modern upbeat Iranian-made tunes. If you're at a fancy event, you might witness a DJ playing these, between global classics.

---
Translations of Persian (Farsi) words during this episode
| Persian (Pingilish) | English translations |
| --- | --- |
| Khareji: | "Foreigner" |
| Kashk e bodemjoon: | An dish with eggplants and a type of drained yogurt |
| Mayonaise: | "Mayonaise" |
| Kālbās: | "Baloney" — the sausage meat |
| Koat shalvā | "Coat and trousers" — the term for a suit |
| Nāz: | Kinda the thing you do to play hard to get |
| Nemikhām: | "I don't want it" |
| Nemidam: | "I won't give it" |
| Loos: | "Spoilt" |
| Nemigam: | "I won't say" |
| Bahman: | The name of an Iranian month, mostly in February |
"a" appearing without an accent will be pronounced as a short-a, as in "ate"
 "ā" appearing with an accent will be pronounced as a long-a, as in "water"
---
Image credit: Colourful cupcake with a question mark for a candle, created by Ask An Iranian, 2021. All of the Ask An Iranian podcast covers are available as NFTs here.