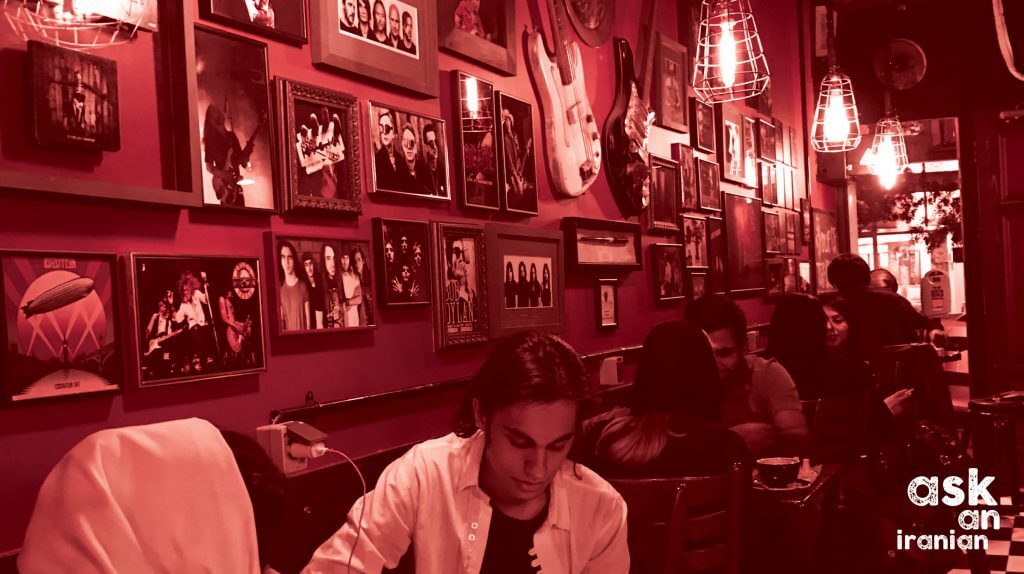 Major cities around the world proudly host Hard Rock Cafés, but does Tehran have one?
Well, yes and no. Yes, there is a "hard rock" café, but not the Hard Rock Café. Tehran has a wide variety of cafés dotted throughout the city and one such café is Café Paradiso. Not only does this coffee shop-come-restaurant play many great rock songs, but is also decorated with famous album covers, guitars and band memorabilia.
The café has a great atmosphere (unless you have a problem with cigarette smoke), and the food and drinks are just as good. Be sure to try out one of their burgers and don't be surprised by the steak knife that'll be plunged into it.
So, unfortunately, you won't be getting your 'Tehran' branded, Hard Rock Café t-shirt, but you will be getting a somewhat similar experience.
If you know of any other great cafés in Tehran, please comment below to share with our audience.