Words of affection, for Iranians, will flow out like endless rain into a paper cup. In fact, the Iranian universe is positively overflowing with them — so much so that even the Iranians can't keep up. If you're new to learning about affection in Iranian culture, it's weird; if you're familiar with Iranian culture, it's weird. Regardless of how familiar you are, it's always good to be fresh with your words of affection. To help with this, we put it out to our listeners — asking them to provide us, and you, with the freshest and sweetest of Iranian sweet-talk. Alongside this sweet-talk master-class, we also let you know why this practice is such an important part of Iranian culture. So, if you're ever thinking, how do I sweet-talk an Iranian? listen on.
Questions we get answers to in this episode
Will Iranians actually eat your liver?
Do other nationalities, like the Russians and French, use sweet-talk?
Is it true that the Iranian youth show affection by swearing at you?
Where can I go to get the best Iranian street-food, like liver?
Do Iranians actually like all this mushy sweet-talk?
Where can I buy an Ask An Iranian, "jigaram" (my liver) t-shirt?
List of Persian (Farsi) sweet-talk terms
To help you learn the best and worst of Iranian sweet-talk, we've created a list of most used words. The list was created with the help of our listeners and is in no particular order. Although the list is in no particular order, we've added a code to help you know who you shouldn't and shouldn't say what to.
"L" = Lovers only – these terms should only be used with your partner
"F" = Family and close friends only – these terms are intimate
"G" = General use – these terms are fine to use generally, even business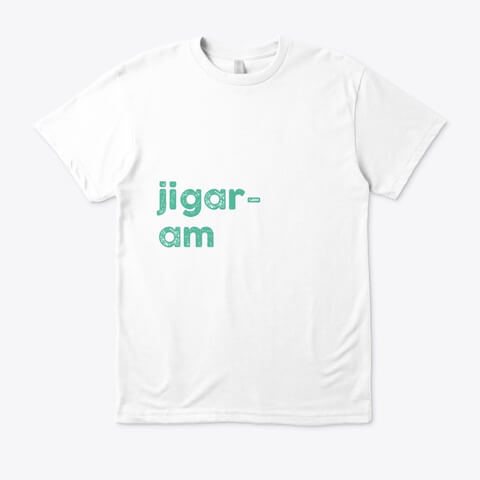 Azizam – "My dear" – G
Eshgham – "My love" – L
Golam – "My flower" – F
Nafasam – "My breath" – L
Jigaram – "My liver" – F
Del-e-mani – "My heart" – L
Asalam – "My honey" – L
Omram – "My life" – L
Zendegim – "My life" – L
Naanaazam – "My cutie" – L
Khoshgelam – "My beautiful" – F
Ghashangam – "My beautiful" – F
Aroosakam – "My doll" – L
Joojoo – "Chick" – F
Zarabaaneh ghalbam – "My heartbeat" – L
Fandogham – "My hazelnut" – F
Pastilam – "My jelly sweet" – L
Tassaaddoghet – "Protect you from harm" – F
Moosh mooshi e man – "My little mouse" – L
Khaanoomam/khaanoomi – "My women"/"you're a woman" – F
Ajijam – "My dear", but said in a baby voice – L
Echgham – "My love", but said in a baby voice – L
Thanks to the listeners who contributed to this episode
Babak, Katya (Stranger In Tehran), Daisy (www.parisitehran.com), "x-person" (who sent in the insult as a means of affection), Aryo (listen to our episodes with this Tehran-based music producer, here and here), Atoosa, Darya, Mehrva (listen to our episode with the Café 78 proprietor, Mehrva), Ghazalijz, Sanaz.Salehi, Persian_A, Saeedeh_me, Dibakhalili, Onwindingroads, Mehryar_Nassimi, Frnk_gh, Younewhomepage, Mohammad.gh24, Maryam.kmrn, Nazlimaleki, Khani_Toktam, Arezoozamanian, Sephora_az, Alisalavaati, Maryam.m.karimi, Narguessed, Farbodm, Simplyy.mona, Shahrzad.irannejad, _gol_gol, Saghi.farhang and as always, Zigma8.
Translations of Persian words used in this episode
| Persian (Farsi) | English translation |
| --- | --- |
| Sibiloo: | "Moustached" |
| Jigar: | "Liver" |
| Norouz: | The name for the Iranian New Year |
| Jigareto mikhoram: | "I'm going to eat your liver" – a Persian term of affection |
| Azizam: | "My dear" |
| Del: | "Heart" |
| Naaz: | "Cute" |
| Kopol: | "Chubby" |
| Malakh: | "Grasshopper" |
| Baaz ghaaleh: | "Baby goat" |
| Dah e shasti-ha: | "People of the 60s" |
| Eb nadaareh: | "It is not flawed", a term that kinda means "no worries" |
| Beshin: | "Sit down" |
| Khafesho: | "Sufficate!" – meaning "shut up!" |
| Khasteh Nabaashid: | "Don't be tired", actually, well-wishing |
"a" appearing alone, will be pronounced as a short-a — double 'aa's are long, as used in the word "water"
---
Image credit: Ask An Iranian, 2020